Free Unicorn Rainbow Table Decorations / Centerpieces
Last year my little girl Ellie had a Unicorn Rainbow Birthday party at our local play center. We weren't really allowed to decorate the tables too much as they had party packages you could purchase. But me being me, I was able to weezle my way into making a beautiful and colourful party table. So to make it look that little bit magical for my daughter, I had to add in some special touches like these cute Unicorn Rainbow Centerpieces table decorations.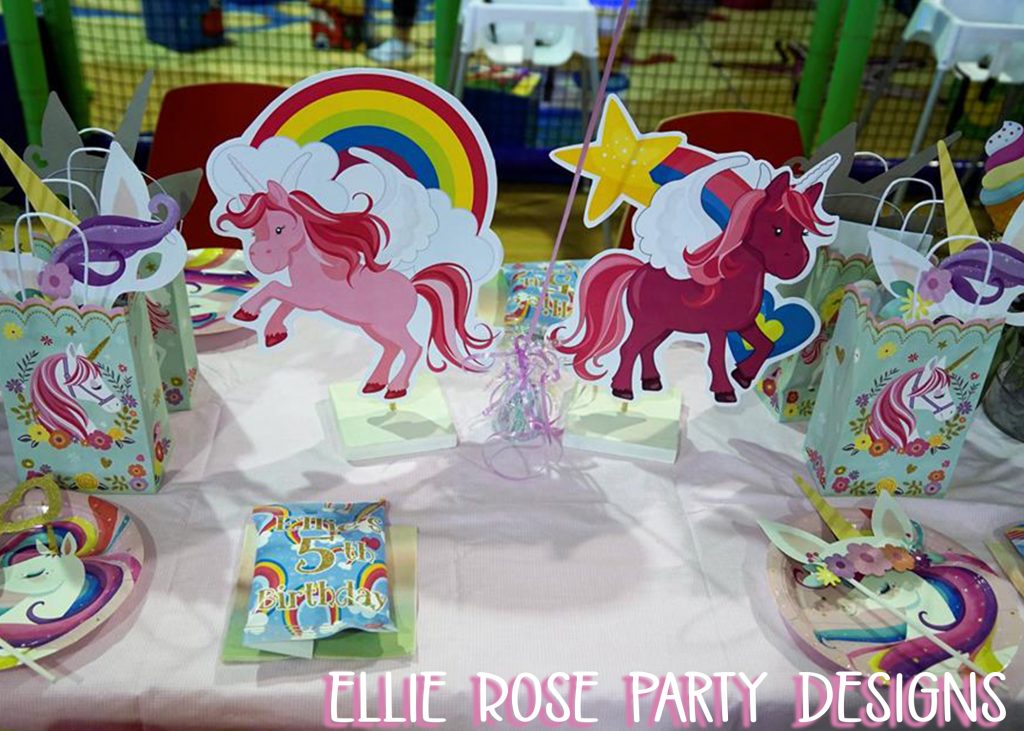 These Unicorn Rainbow table decorations were sure a big hit not only for the kids at Ellie's party but also other moms from other parties. lol
They all asked me where I got them from and wanted to order them right on the spot! I forwarded them my shop information and mentioned where they could purchase them from.
So yes these can most defiantly be purchase from my shop as a instant download but in true Ellie Rose Party Design fashion and as a loyal reader to my blog, these adorably cute and magical Unicorn Table Decorations are yours to download for free. I am also adding not only the 11 inch centerpieces but also the 17″ centerpiece to download for free.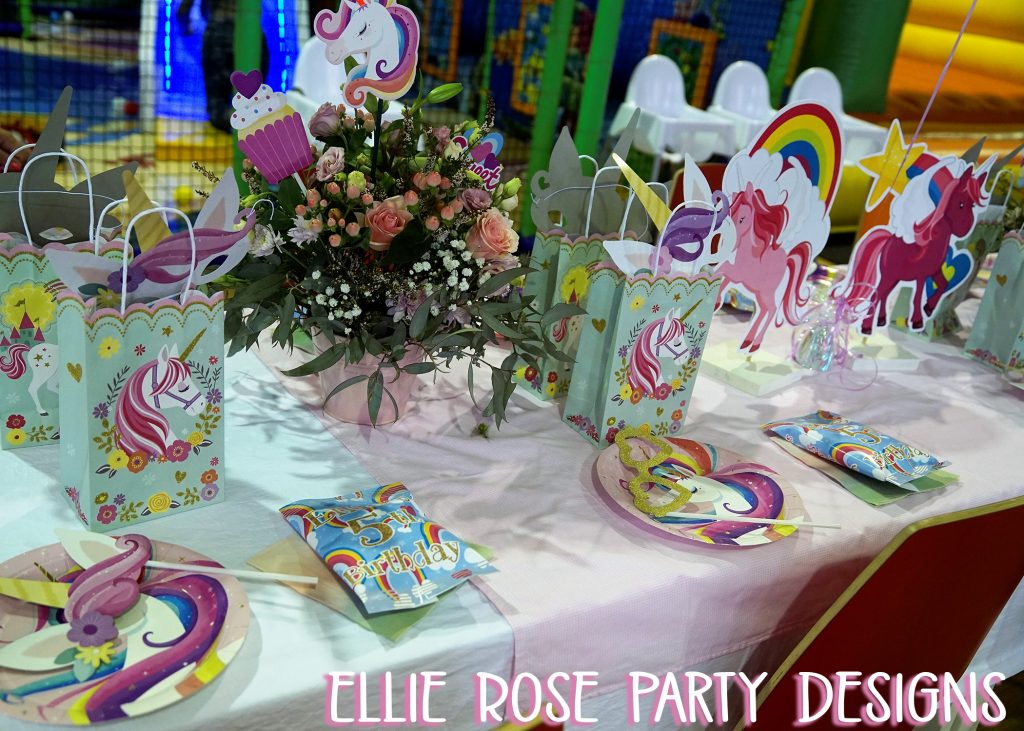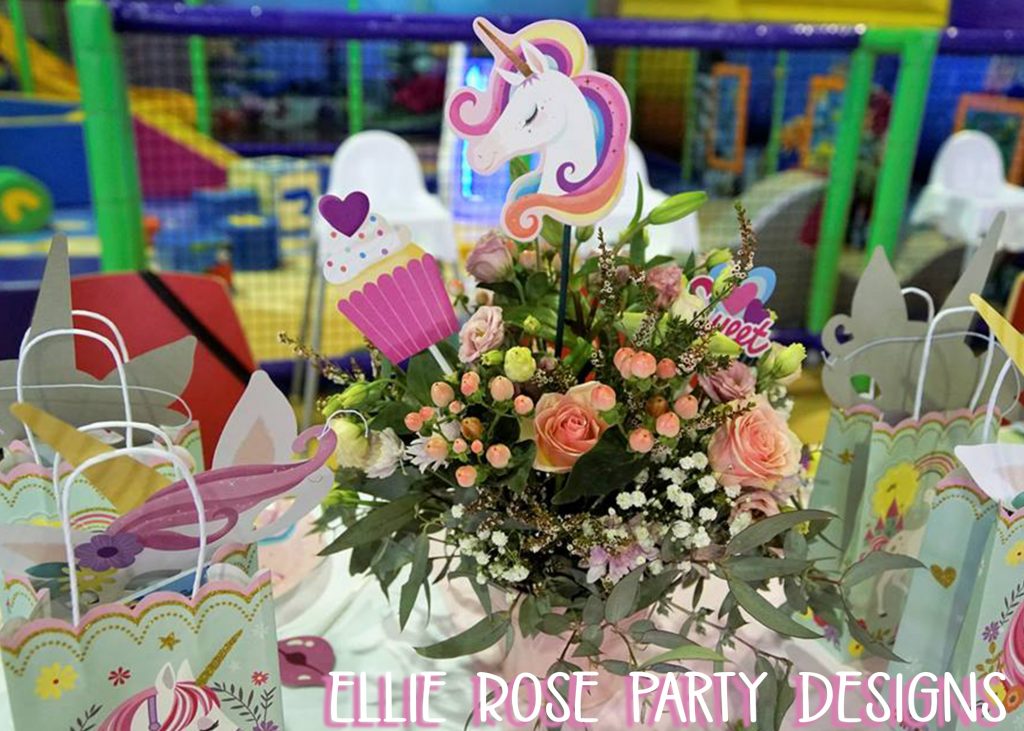 Tools & Equipment
How To Assemble Tutorial
Below please find an example of  how you can assemble your centrepieces: